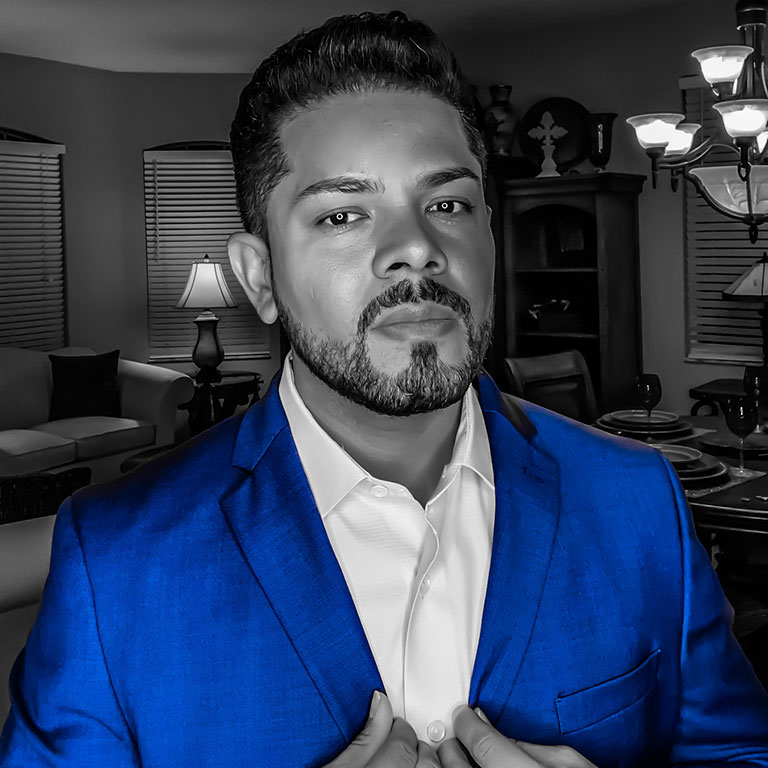 Azael Kayser
Azael Kayser is your go-to guy for all your real estate transactions in Central Florida – especially if you are relocating to the area. He's got massive credentials plus he will go above and beyond to ensure you are happy and comfortable with the business at hand. He understands that the world of home buying and selling can be complicated and confusing. So, ask as many questions as you need to – he's available to answer them, calming any concerns you may have along the way. He will keep you informed during the entire transaction – from contract to closing.
For sellers, your home will be marketed – not just listed as part of his innovative "Every Day Until It's Sold" program.
For buyers, be assured that you will be exposed to all the homes in the area that meet your needs in your price range.
He calls the Disney area home, so it is his neighborhood too. He drives the same streets and shops at the businesses every day that you will when you move here, so he has first-hand knowledge about the local housing market. This gives you the advantage when it is time to make the deal. Let Azael guide you through the process with honest feedback and sound advice.
Originally from Panama, Azael moved to the United States 10 years ago. He is driven to succeed but humble in his ways of obtaining that success.
As a Realtor, he's the complete package: Polished and professional, yet motivated and personable; and honest and knowledgeable, yet accessible and accommodating. In the world of Real Estate, his credentials speak for themselves, as he stays current with courses to keep up with the ever-changing rules of the industry.
He is a Florida Realtor with the following certifications and designations: Graduate Realtor Institute; Real Estate Business Institute; Real Estate Buyer's Agent Council; National Association of Realtors Certification; New Homes Co-Broker Academy; Your Florida REALTOR®, AHWD, RSPS; Certified New Homes Co-Broker (NHCB); Excellence in Professionalism – Gold Key Certification (GKC); C2EX Endorsed by NAR; C-RETS; (SRS & ABR, Work Designation in Progress); International Sales Distributor (Tanning equipment and nutritional supplements); ISSA PT Certified, Authorized broadcaster licensee for radio and television in Panama City, Panama.
And, that's not all: He has a Master's Degree in sports and exercise with a minor in sports medicine and biomedical sciences.
As an experienced small business owner, Azael has put that experience to good use in his role as a Realtor. His natural leadership qualities combined with the professional courses he's aced make him the natural choice to be your Realtor.
Azael works hard for his clients but somehow finds time to volunteer as an American Red Cross Armed Forces Disaster Action Team member. He truly has a heart for helping others.
Give him a call at Coldwell Banker Ackley Realty right now. He's waiting to hear from you.